POSTER ANNOUNCEMENT!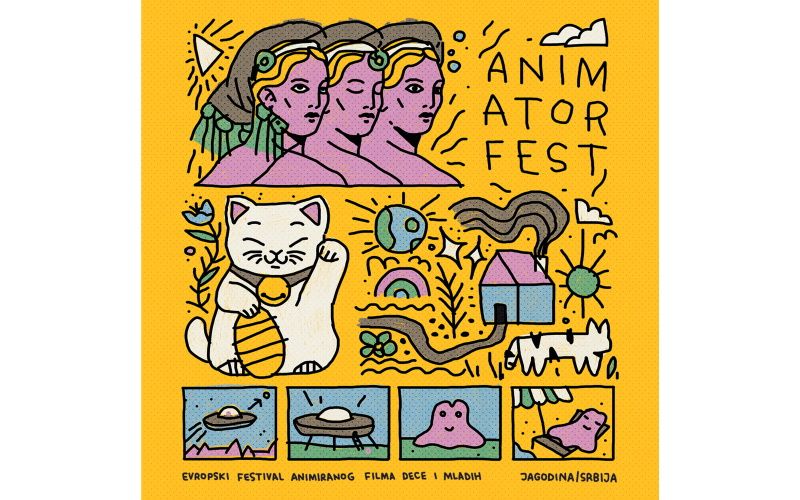 POSTER ANNOUNCEMENT!
Let us once again look at the visual identity of this year's festival and present Andreja Lepir, a great young artist, graduate of the Faculty of Applied Arts in Belgrade, at the Department of Graphic Design. During the defining of the concept, we wanted to avoid the symbolism of the current social everyday life, which is still in the shadow of the pandemic. Andreja suggested that we upgrade everything we lack these days and play with different cultural references and art styles. So we combined antiquity and japanism, comics and animation. The result is an exciting artistic experience.

We are always looking forward to the process of visual design of the festival and we are happy to cooperate with young people. While we are curiously waiting to see how they will respond to the task, we try to inspire them with good energy. It was a pleasure working with Andreja!