Nikola Majdak Jr.
/ Serbia /

Nikola Majdak Junior was born in 1972 in Ljubljana, SFR Yugoslavia. He graduated from the Faculty of Dramatic Arts in Belgrade, department for Film and TV Directing. For the last 20 years he is active as a director, animator, lecturer and animated film workshop leader. He has produced over 50 documentaries, short and live-action films, numerous musical videos and animations. Also, he has worked for several TV houses such as BBC, France2, ARTE, TF1, HRT, Channel4, MTV etc. Winner of the Crystal Bear Award at Berlin Film Festival, Award of the City of Belgrade for film and radio-television creation, as well as a few other important awards for animation and film.

Awards, selection:
ARTE Award, Premiers Plans, France (2014)
Special Jury Award, Tampere Film Festival, Finland (2014)
Crystal Bear Award, Berlinale, Berlin, Germany (2013)
Golden Plate, Kratki metar, Belgrade (2013)
Award of the City of Belgrade for film and radio-television creation (2013)
Special Jury Award, Anca Fest, Slovakia (2013)
Special Jury Award, Sarajevo Film Festival (2013)
Crystal Prism, Belgrade (2013)
Award for Best Filmmaking Work, Festival of Etnological Film, Belgrade (2011)
Golden medal for Camera, Kratki metar, Belgrade (1998)
Silver medal for Animated Film, Kratki metar, Belgrade (1997)

Animated films (director and animator):
"Untravel " (2018)
"Rabbitland" (2013)
"Menu" (2000)


Documentaries, selection (cameraman):
"Race for Life" Mladen Matičević (2009)
"Hot Blood" Marko Mamuzić (2008)
"The Lost Film" Marko Mamuzić (2001)
"Freedom or Death" Ninoslav Ranđelović (1999)
"Crazy People" Goran Marković (1998)
"Competition" Ivan Markov (1998)
"See You on an Obituary" Janko Baljak (1995)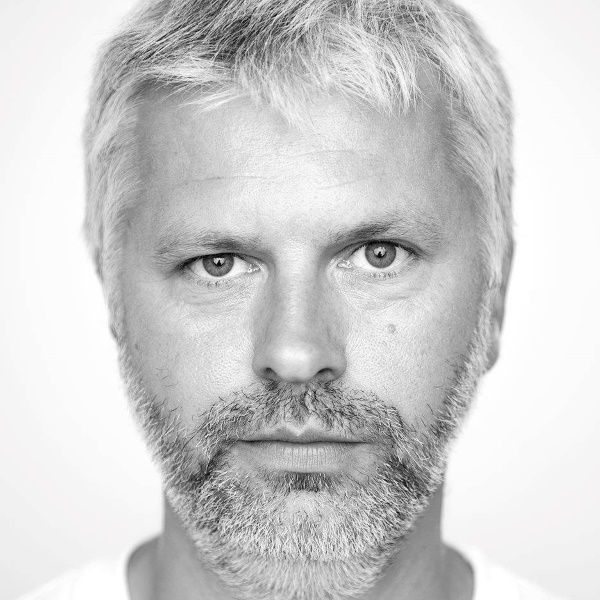 Miloš Tomić
/ Serbia /


Good old filmmaker, in love with a a few more hobbies: collecting garbage pieces dear only to him, cycling the suburbs across the world followed by dinging and dabbing on everything that rings, pings and echoes. Studied in Belgrade, Prague and Berlin, but still makes begginer's mistakes.
Miloš Tomić was born in 1976 in Belgrade. Graduated from Academy of Dramatic Arts, department Directing in 2001, mentored by professor Mića Radivojević. Gained his master's degree at the FAMU Film Academy in Prague in 2006, department for multimedia animation mentored by professor Petar Skala. In 2013, gained his doctoral degree also at FAMU, with a thesis 'The Preciousness of Things Thrown Away – Garbage as Material for Film, Animation, Photography...'. Studied as an exchange student at Europe University in Madrid in 2005, and at UDK Academy in Berlin in 2007.
Travelled across the world leading workshops in stop-trick animation and the creative process in general, taking part in festivals from France, Norway, Italy or Spain, to North Macedonia and Estonia, all the way to China, Argentina and Burma.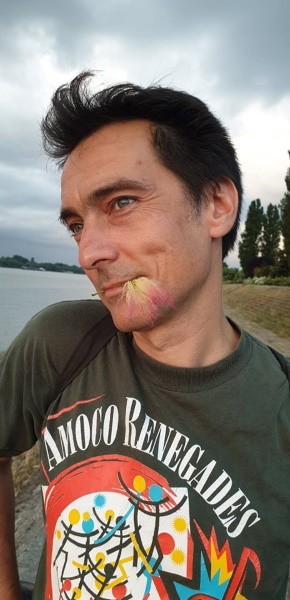 foto: Marija Đorđević
Andrianova Svetlana
/ Russia /


Artist, screenwriter and director of animated films.
Winner of numerous prizes at Russian and foreign film festivals.
Winner of the "Nika" and "Golden Eagle" film awards of the Russian film academy - for the best animated film of the year "Two Trams" 2018.
Member of the union of cinematographers of Russia.
Member of the commission for authors' animated films of the federal fund for social and economic support of cinematography.
Since childhood, she loved to draw and dreamed of becoming an artist
At the age of 11, she left her hometown for Moscow to receive a professional art education, and entered to the Moscow Academic Art Lyceum at the painting department.
She first met animation at the age of 18 at the "Pilot" studio with Alexander Tatarsky.
Having fallen in love with animation, she continued her studies at the Institute of Cinematography (VGIK) in the workshop "Artist of Computer Graphics and Animation".
She also graduated from the courses of the director of animation films at the school-studio "SHAR", in the last course of Fedor Savelyevich Khitruk.
For a long time she worked in advertising at the studio "DAGO", cooperation with such advertising agencies as "Leo Burnett", "Rodnaya Rech", "BBDO", "Nitro". Over the years she has make ads for such brands as "Coca-Cola", "McDonalds", "Danon", "Lukoil", "Castorama", "Skoda", "Mars", "Nescafe", "Alavia", "Navigator", "Vneshtorbank", "Sberbank", "Gardens Pridonya".

Filmography: "The Gamer", "Green Teeth", "A few words about myself", "A little star", "Two Trams", "There was a house", "Happy ticket", "Three sisters".