Pictures for a Child's Room / Ida Ćirić, illustration exhibition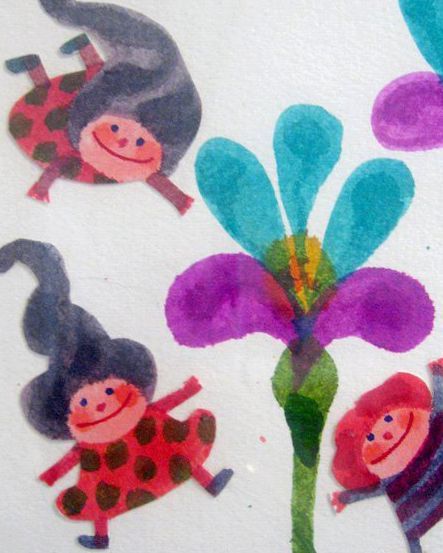 A part from the official competition programme, the idea of our festival is also to promote the art of animation and highlight certain individuals and phenomena in the field of visual arts, especialy animation and illustration. This year, we proudly present the exhibition of Ida Ćirić's illustrations.
"The name of Ida Ćirić is known to contemporary Belgrade and Serbia applied arts. Her creative activity in graphic art and illustration begins during her student days at The Academy of Applied Arts in Belgrade. The illustrations done by Ida Ćirić are an ideal example of a creative llustratior that posseses imagination, ability of perception, originality and readiness for experiment, aside from a recognizable style. That style is free from obedience of any kind, free of the dictate of either writer's text, that of the editor or political party.The charm of her illustrations is one of a kind: in them, the world of the illustrator is shown, 'a huge, outspread and immensely playful round...That round is joyned in by the adults, children, the children within the adults, and the childlike in every one of us', as Sveta Lukić said in the foreword for an exhibition of illustrations by Ida Ćirić (1979)"
Text borrowed from a collection of Ida Ćirić's illustrations published by The Museum of Applied Arts in Belgrade.